The satellites appear in the viewer, it is the beginning of the period. The critical periods (if any) are in red on the orbits and their characteristics are displayed in the table.
You can add another pair of satellites, their orbits will be added to the viewer, with the critical periods in the table.
Reset Viewer and Reset Table buttons respectively clear the viewer and the table.
A sample result might look like this.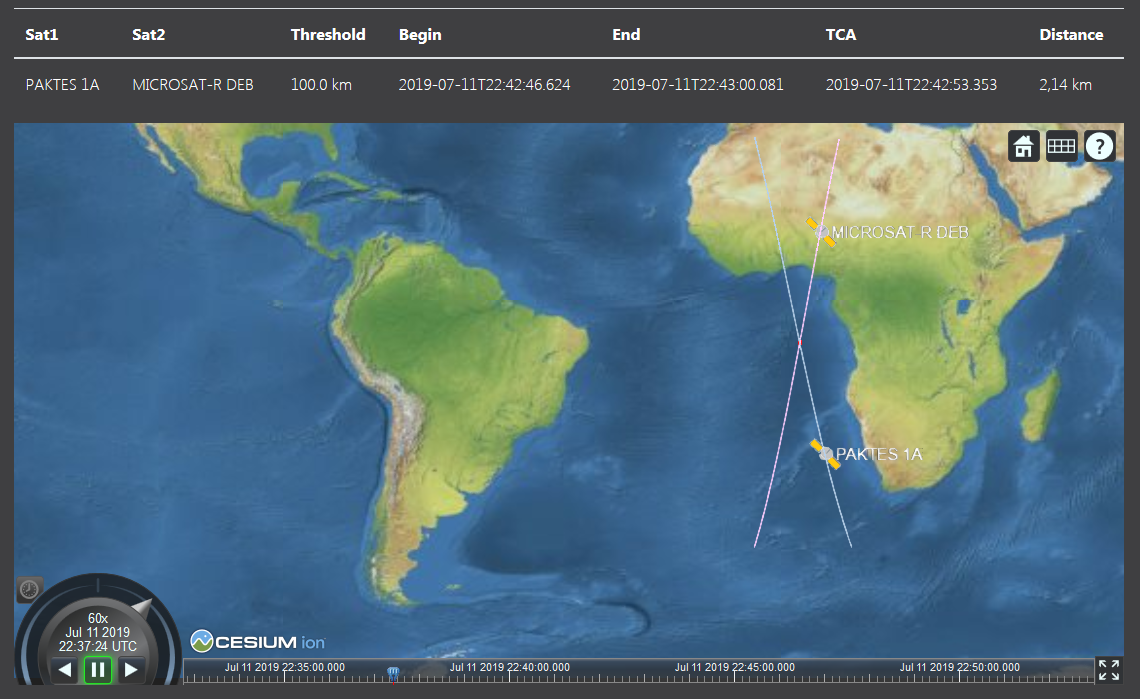 The TCA (Time of Closest Approach) is the time at which the relative distance reaches its minimum value (the dot product of deltaPosition and deltaVelocity is zero).
In the table, a line is displayed for each critical period with its limits and the TCA with the minimum distance.
Please note that no TCA may be defined if the critical period is not entirely included in the simulation period.